Instruction and Faculty Services Librarian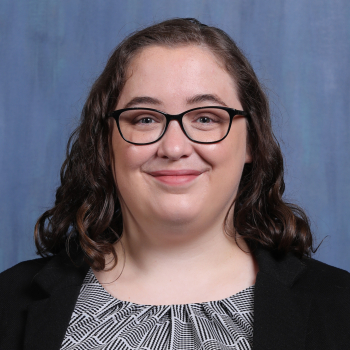 University of Georgia School of Law
Alexander Campbell King Law Library
Law Library 260A
Athens, GA 30602
United States
B.A., University of Southern California
J.D., University of Georgia
M.S.L.I.S., Catholic University of America
Courses
Legal Research
Advanced Legal Research
Legal Information Literacy
Biographical Information
Savanna Nolan joined the University of Georgia Alexander Campbell King Law Library as its instruction and faculty services librarian in July 2020. In this position, she promotes and coordinates research service for the faculty and also teaches legal research courses.
Nolan eagerly to returned to UGA, where she earned her J.D. After graduation, she moved to Washington, D.C., to earn her Master of Science in Library and Information Science and begin her professional career in libraries. In the nation's capital, she worked at the Library of Congress, Catholic University's DuFour Law Library, the University of Baltimore Law Library and the E.B. Williams Law Library at Georgetown University.
Nolan earned her B.A. from the University of Southern California, her J.D. from UGA and her M.S.L.I.S. from the Catholic University of America.
She is an active member of the American Association of Law Libraries and the Southeastern Chapter of the American Association of Law Libraries. She also serves as the member at large for the Professional Engagement, Growth, and Advancement Special Interest Section of AALL. Most recently, she has been appointed to AALL's Economic Status of Law Librarians Committee.