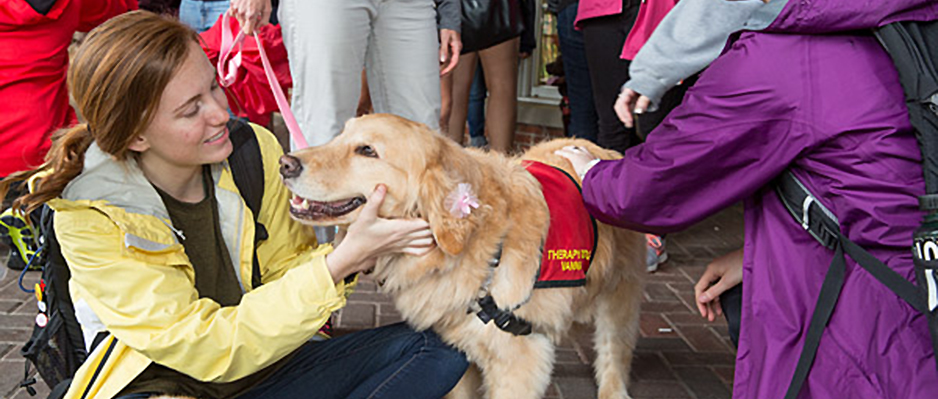 Practicum in Animal Welfare Skills
About
The Practicum in Animal Welfare Skills provides students with experience in ensuring companion animals are treated humanely and in compliance with local ordinances and state laws in the greater Athens community.
Working under the supervision of Professor Lisa Milot, students will assist local animal law enforcement personnel and veterinary professionals to identify and investigate crimes and ordinance violations concerning companion animals, including ride-alongs with animal control officers and participating in witness interviews and arraignments. Students will work with community members to come into compliance with the laws and assist in prosecuting offenses. They may also have an opportunity to undertake related policy work such as statutory drafting and analysis.
The seminar portion of the practicum will provide students with a background in the laws, regulations, and procedures applicable to the practice area. Moreover, students will present their current cases during this time to allow for collaborative learning and problem-solving development.