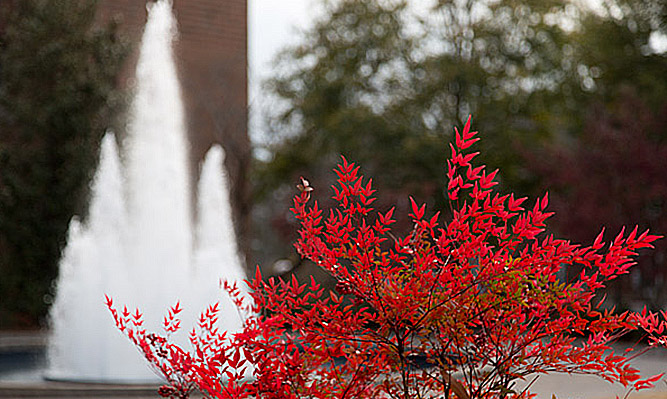 Class of 2024
Welcome to the University of Georgia School of Law Class of 2024!  This Admitted Student Information page is intended to ease your transition into law school.  Should you have any questions about the information here or any other matter, do not hesitate to contact the Office of Admissions at 706-542-7060.  You can also connect with the law school community on Facebook at www.facebook.com/UGALawSchool.
The Student Bar Association will set up a Facebook page just for students admitted to the Class of 2024! Keep an eye here for the link.
Please visit this site frequently for important updates and deadlines!
As an admitted student, you will receive opportunities to hear from members of the law school community outside of the admissions office, such as current students, faculty, alumni/ae, and friends of the school. If you DO NOT wish to receive these types of contacts, please let us know by emailing Brandi Saunders at bsaundrs@uga.edu. Your privacy is important to us.
As you begin to make your law school decision, we request that you set up a zoom meeting with one of the directors of admissions. During this meeting, a director will be able to further explain the benefits of joining the School of Law community, share opportunities to connect with students and faculty, and discuss scholarship opportunities. To set up a meeting, please email Jessica Boston at jboston@uga.edu.
---
Confirm Your Enrollment
Early Decision Deposit Deadline
Submit your nonrefundable $500.00 Deposit by January 31, 2021 to retain your place in the Class of 2024.
UGA Scholars Deposit Deadline
Submit your nonrefundable $500.00 Deposit by January 31, 2021 to retain your place in the Class of 2024.
First Deposit Deadline
Submit your nonrefundable $150.00 First Deposit by April 15, 2021 to retain your place in the Class of 2024 through June 1, 2021.
In order to facilitate a visit to campus, your first deposit will be reduced by $100 if you schedule a visit of the law school through our offices prior to April 15th.
Second Deposit Deadline
Submit your nonrefundable $350.00 Second Deposit by June 1, 2021 to retain your place in the Class of 2024. 
For information on payment options, please visit: law.uga.edu/deposit-deadlines.
---
Next Steps
---
Class Registration
Beginning in August
Registration for classes will open at the beginning of August after the incoming class has been assigned to class sections. The Office of Admissions will notify all incoming 1Ls when registration will begin and will provide all pertinent instructions. Please DO NOT register until you receive these instructions.
You will not be assessed tuition until you register. You do not need to worry about paying tuition until after you register for classes. If you are an out-of-state student with a Tuition Equalization Scholarship, the TES waiver will not apply to your account until you are assessed tuition.
---
Summer Academic Success Program
August 2021 - Athens, GA
Each year, we offer a voluntary summer program that begins before orientation and is designed to enhance the academic success of students whose past experience may indicate that some additional preparation might be beneficial to their transition to the rigors of law school.
---
1L Orientation
August 2021 - Athens, GA
Attendance is mandatory for Orientation. Please note dress is casual for Thursday and business casual for Friday. You will need to dress in professional attire on Monday for your student directory photo. The 1L section assignments, class schedule, book lists, and first day assignments will be sent to you by email at the beginning of August.
---
Amending Your Application & Address Changes
To amend your application prior to enrollment, please email Brandi Saunders, Enrollment Management Specialist, at bsaundrs@uga.edu.
***IMPORTANT: The certification statement at the end of the application requires applicants to immediately notify the Assistant Dean for Admissions by emailing the Enrollment Management Specialist about any changes to responses to the Character & Fitness questions of the application (academic/social discipline, criminal convictions/charges).
Please keep the law admissions office informed of any address changes by emailing Brandi Saunders at bsaundrs@uga.edu. Absent any instructions from you, we will send all mail to the current address specified on your application.
---
Learn More About the School of Law
---
Explore Athens
The Classic City of Athens combines southern charm and great weather with a progressive atmosphere and a rich art, music and intellectual culture.  Visit Athens in person or learn more online.