Retired Faculty Member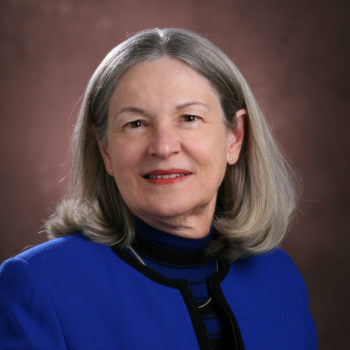 University of Georgia
School of Law
Athens, GA 30602
United States
B.A., Emory University
J.D., University of Georgia
Courses
Trusts and Estates
Regulation of Pensions
Employee Benefits
Women and the Law
Estate and Gift Tax
Biographical Information
Sarajane N. Love retired in Dec. 2012 after serving as a faculty member at Georgia Law for more than 25 years. Specializing in trusts and estates, she joined the law school in 1984 and was named the Verner F. Chaffin Distinguished Professor in Fiduciary Law in the summer of 2002. She also taught courses on pension regulation, employee benefits and women and the law.
Her scholarship included two books, Redfearn's Wills and Administration in Georgia (5th ed., 1988, four volumes) and Comparative Treatment Edition of Redfearn's Wills and Administration in Georgia (1997).
During her time in academia, Love presented an annual lecture on case law development at the Georgia Probate Judges Spring Seminar and lectured regularly on wills and estate planning and legal issues pertaining to women. She also served on the State Bar of Georgia's Rule Against Perpetuities Study Committee.
Love practiced as an associate with Sutherland, Asbill & Brennan in Atlanta upon her graduation from law school, then was a staff attorney in the ACLU Southern Regional Office in Atlanta. She served as a law clerk to Judge Lewis R. Morgan of the U.S. Court of Appeals for the 5th Circuit from 1974 to 1975. Love taught at the Rutgers Camden University School of Law from 1975 to 1979 and at Tulane University from 1979 to 1983 before joining the Georgia Law faculty.
She earned her bachelor's degree from Emory University and graduated first in her class from Georgia Law.
Publications & Activities
ARTICLES
Estate Creditors, The Constitution, and the Uniform Probate Code, 30 U. Rich. L. Rev. 411 (1996).
Landlord's Remedies When the Tenant Abandons: Property, Contract, and Leases, 30 U. Kan. L. Rev. 533 (1982).
Imperfect Gifts as Declarations of Trust: An Unapologetic Anomaly, 67 Ky. L.J. 309 (1978-1979).
BOOKS
Wills and Administration in Georgia, Comparative Treatment Edition. (Harrison Co., 1996).
Wills and Administration in Georgia: Including Estate Planning, Guardian and Ward, Trusts and Forms. Redfearn. 5th ed. (Harrison Co., 1988 ). (Cum. Supp. 1989, 1990, 1991, 1992, 1993, 1994 and 1995).
Louisiana Probate and Succession. (Harrison Co., 1986). (Cum. Supp. 1987 and 1989).
OTHER
"The Impact of ERISA on Secured Lending" in Secured Transactions Under the Uniform Commercial Code (Matthew Bender, 2005).
1987 Cumulative Supplement to Probate and Administration -- The Law in Georgia. (Harrison Co., 1981).