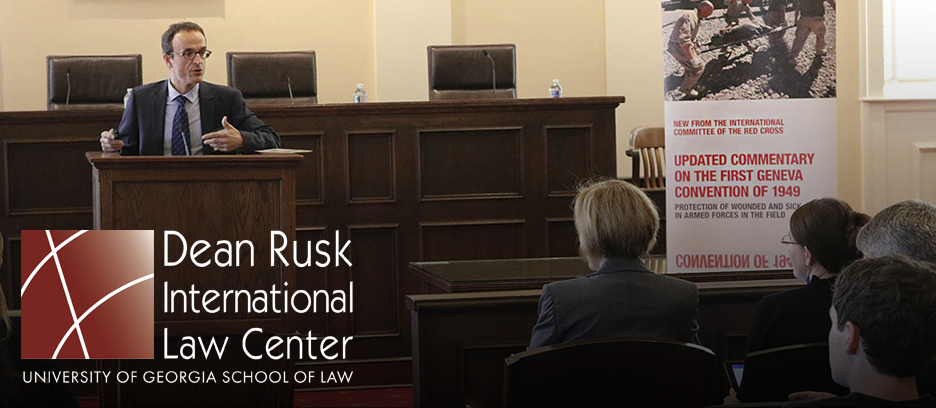 2021-2022 events
For nearly 40 years, the Dean Rusk International Law Center at the University of Georgia School of Law has spearheaded an array of events designed to promote discussion and analysis of issues related to international, comparative, transnational, and foreign affairs law and policy.
Descriptions of past events online include the 2020-2021, 2019-2020, 2018-2019, 2017-2018, 2016-2017 and 2015-2016 academic years.
Events scheduled during the 2021-2022 academic year are described below.
---
---
Events of the 2021-2022 School Year
---
Information forthcoming.