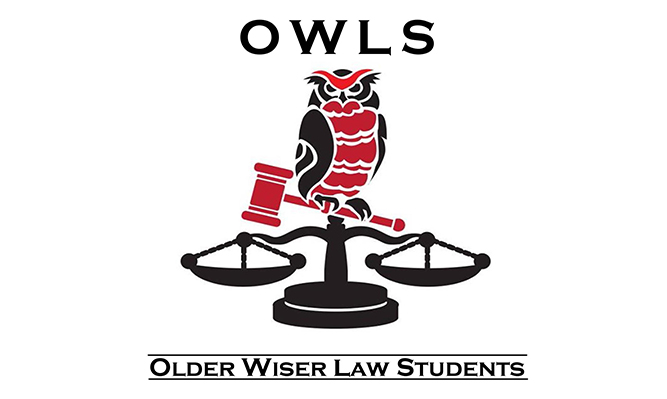 Older Wiser Law Students
About
OWLS recognizes that law school presents unique challenges and experiences for those students transitioning from other careers or even other countries, balancing significant others and/or children, as well as those commuting from other parts of the state, and is dedicated to insuring that law school is a rewarding and successful experience for them and their families.
---
Student organizations are not a part of nor are they agencies of the University of Georgia School of Law or the University of Georgia.  Neither the University of Georgia School of Law nor the University of Georgia direct, supervise, or control these organizations.  Each organization is a separate and independent organization and is responsible for and manages its own activities and affairs. The University of Georgia School of Law and the University of Georgia are not responsible for any of these organizations' contracts, acts or omissions.
The content and opinions expressed in student organization websites linked from this web page do not necessarily reflect the views of nor are they endorsed by the University of Georgia or the University System of Georgia.