Working In the Public Interest (WIPI)
2015 Conference Schedule  |  Panel Descriptions  |  Conference Registration  |  About WIPI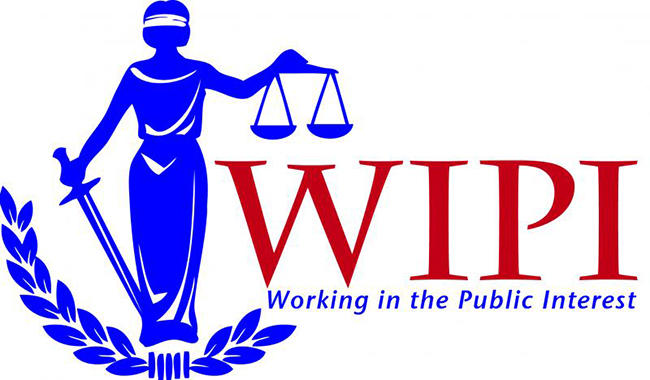 About WIPI
Entirely student organized, WIPI seeks to bring together eminent practitioners in their respective fields, students, and faculty to discuss practical approaches to lawyering which promote social justice and human rights for all. This conference seeks to highlight dynamic, creative ways to combat social injustice through the vehicle of the law. WIPI is committed to institutionalizing a public interest law conference in the Southeast. We feel the social history, political climate, and economic conditions of Southeast are unique, and we hope that by providing a forum to address persistent social injustices we may get one step closer to resolving the major public interest law issues in the Southeast. More about WIPI.
Saturday, February 28, 2015
Larry Walker Room, Fourth Floor of Rusk Hall, University of Georgia School of Law, Athens, Georgia
9:00 - 9:30                   Registration
9:30 - 10:40                 Human Trafficking: Georgia's Response to an International Problem
10:50 - 12:00               Current Issues and Pro Bono Opportunities in Immigration Law: Asylum, Due Process, and Enforcement Concerns
12:00 - 1:00                 Lunch
1:00 - 2:10                   Prisoners of Debt: Costs and Consequences of Civil Penalties and Routine Criminal Procedures
2:20 - 3:30                   Communities in Conflict with Police: How to Facilitate Dispute Resolution and Mediate Causes of Conflict
3:40 - 4:30                   Keynote Speaker: Professor Jonathan Rapping, Founder of Gideon's Promise
Online Conference Registration
Questions? Email us at wipiconference@gmail.com.
Content contained on this website may not reflect the views or opinions of the University of Georgia or the Board of Regents of the University System of Georgia.