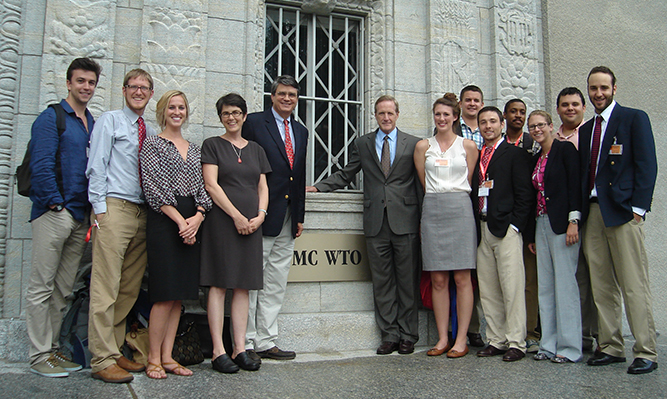 Summer Study Abroad
Georgia Law's Dean Rusk Center for International Law & Policy has hosted summer law programs for over forty years. For Summer 2015 we present two exciting programs that prepare students for careers in a globalized economy. Our summer programs are open to students and lawyers from around the world and offer unique opportunities to interact with leading legal scholars, government officials, and international practitioners. Legal field trips and cultural excursions enhance the academic experience and allow students to become acquainted with the host countries. C. Donald Johnson, Dean Rusk Center director and a former congressman and ambassador in the Office of the U.S. Trade Representative, directs both programs. The American Bar Association has approved these programs.
 

 

Georgia Law Summer Program in China
This ABA-approved 4-credit program hosted by two top Chinese law schools includes courses on the Chinese legal system, Chinese commercial law, U.S.-China trade, and international and comparative property law to law students and legal professionals. The program is in English and open to visiting students.