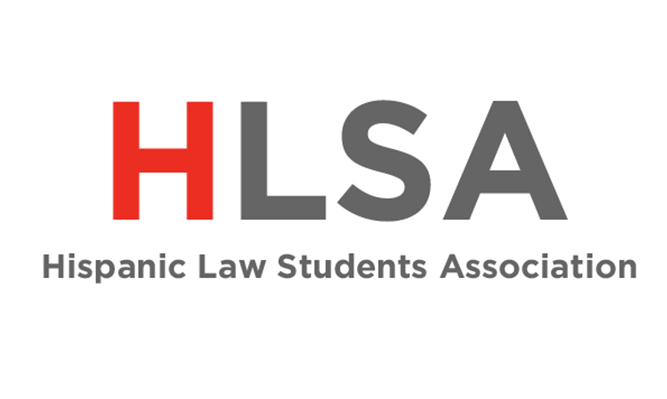 Hispanic Law Students Association
About
The purpose of the Hispanic Law Students Association (HLSA) shall be to serve as a forum where the Latino/Latina law student voice is protected and advanced, and where intercultural relationships are formed between law students from a variety of cultures and backgrounds. Our primary focus is to promote and sustain the academic success of Latino and Latina law students and create a thriving learning environment in the academic community at the University of Georgia School of Law. We are a non-partisan organization seeking to advance the civil rights of Latinos and Latinas in both the law school and community. We also build strong relationships between law students and community members to promote collaboration and to celebrate the diversity within the Latin American community.
---
Student organizations are not a part of nor are they agencies of the University of Georgia School of Law or the University of Georgia.  Neither the University of Georgia School of Law nor the University of Georgia direct, supervise, or control these organizations.  Each organization is a separate and independent organization and is responsible for and manages its own activities and affairs. The University of Georgia School of Law and the University of Georgia are not responsible for any of these organizations' contracts, acts or omissions.
The content and opinions expressed in student organization websites linked from this web page do not necessarily reflect the views of nor are they endorsed by the University of Georgia or the University System of Georgia.