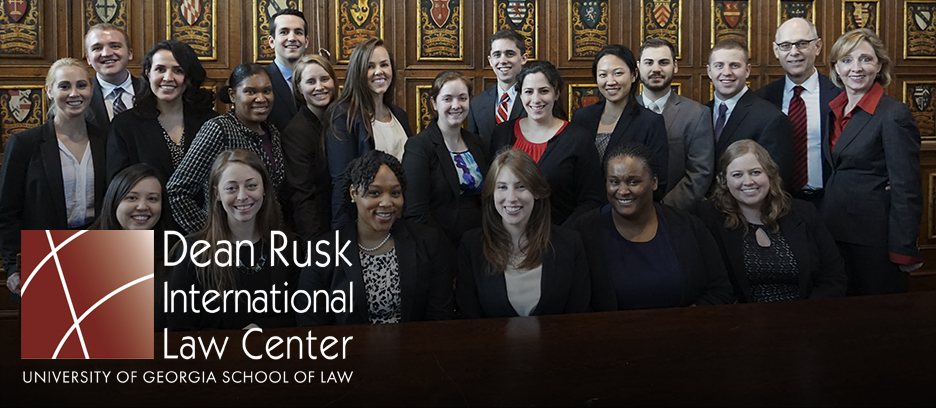 Georgia Law at Oxford
The Georgia Law at Oxford program will not be offered in Spring 2018.
Live and study law in Oxford, England, during the spring semester of your 2nd or 3rd year as part of the Georgia Law at Oxford program. This program is one of the few semester-long study abroad opportunities offered by an American law school.
Overview
The 2017 Georgia Law at Oxford program features courses on Comparative Consitutional Law (3 credits), History of the Common Law (4 credits), and EU Economic Law (2 credits). Two of these courses are traditional courses taught by Georgia Law Professor Nathan Chapman. One is an "Oxford-style" 2-credit course taught by members of the Oxford Law faculty. Students will also take a 3-credit intensive research and writing course on a comparative or international law topic; this paper wil qualify for the substantial writing requirement. Students receive 12 semester hours of credit toward their degree upon completion of the program. 
At-A-Glance - Georgia Law at Oxford
Program Length: 15 weeks in spring semester

Credits: 12 semester hours

Open To: 2nd and 3rd year students

Tentative program dates: Jan 4 - Apr 16, 2017

Anticipated enrollment : 20 students
Learn More
Apply Now
Apply to the Georgia Law at Oxford program.
Questions?
Call (706) 542-7989, or e-mail Professor Joseph Miller at getmejoe@uga.edu.