Wednesday Workshop: Public Interest Fellowships
Date:
Wednesday, July 10, 2013 -

3:30pm

to

4:30pm
Location:
Career Resource Room (Rm 124)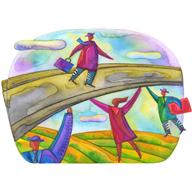 Interested in working in a non-profit or government career after graduation?
If you are in the class of 2014 or 2015, you should discover everything you can about creative grant and fellowship funding for public service jobs.  There are third party funding sources and other existing pathways for new graduate partnerships with organizations - you can create your dream job!
These summer Wednesday Workshops are set up to provide small group interaction law students who seek informal information exchange.
Registration is essential to monitor space (and so we can move if necessary).  To register:
Contact Name:
Beth Shackleford, Director of Student Professional Development