Alternative Careers: Getting to There
Date:
Monday, February 11, 2013 -

5:30pm

to

6:20pm
Are you interested in using your law degree in a non-traditional career, now or later, but uncertain about how to get from here to there?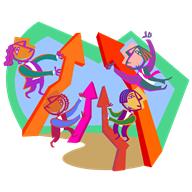 Susan Gainen, of Pass the Baton LLC, will share a wealth of resources and ideas for contemplating non-practicing uses of the J.D. degree.
Register to attend in the Professional Development Events section of Symplicity https://law-uga-csm.symplicity.com/ or via e-mail to profdev@uga.edu .
Contact Name:
Beth Shackleford, Director of Student Professional Development