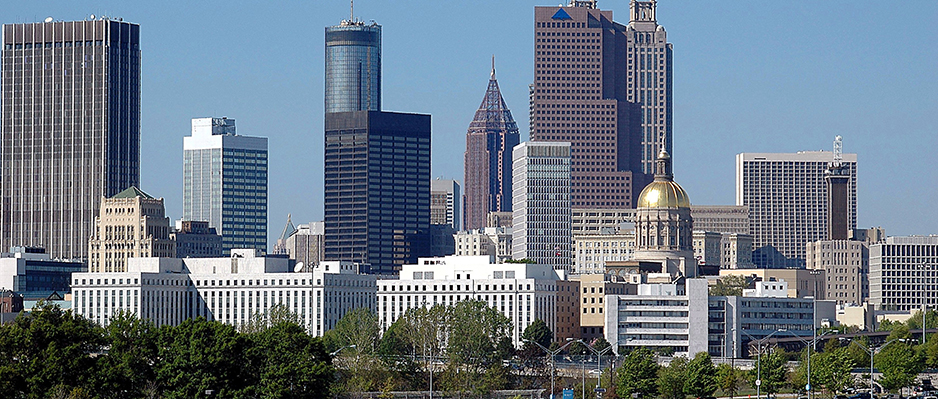 Atlanta Semester in Practice & Civil Externship
Student-Initiated Placements
We will accept proposals from you for new placements. To do this, use one of our application forms to give us your name and contact information; use the personal statement to identify the placement, including the name, the contact person with whom we should speak, and the contact information for that person, including phone and email. In general, you should only propose a placement with a practice that has already extended you an offer to work full-time for a semester, but we will consider offices with whom you have not yet had contact.
Submit your application to Alex Scherr at scherr@uga.edu. You can also print your resume, application form and other materials, and submit a hard copy directly to the Civil Externship office in Room 338 in Hirsch Hall.
After we receive your application, we will review it and, as necessary, contact your proposed placement. During that contact, we will make sure that prospective supervisors understand the requirements of the course. We will also assess whether the placement has sufficiently diverse and demanding work, adequate space, and supervisory resources needed to give you a quality educational experience.
We will sponsor work that qualifies for practice under Georgia or federal student practice rules. Please review Georgia Supreme Court Rules 91–96 for details about the practices that qualify for student practice under Georgia law.
We do not sponsor placements in the following categories:
Paid Work: We will not give credit for work for which you are paid as an employee. However, we will give credit for work for which you receive a stipend or fellowship from a third party source. We will also give credit for work for which you receive reimbursements for out-of-pocket expenses related to the work.
Private Firms: We do not place students in private firms or with for-profit organizations that employ attorneys.
Work Unrelated to Lawyering or Law Practice: We only offer credit for work that gives you opportunities to develop your abilities as a lawyer, to develop relationships within a practice area, and to learn from active supervision by those with relevant skills and abilities. While we define law-related activities broadly, you should consult with externship faculty if you have any questions.
Georgia Prosecutors and Public Defenders: We will not sponsor placements in Georgia prosecutorial or public defender offices. For information about prosecutorial offerings, contact Professor Alan Cook. For information about our criminal defense offerings, contact Professor Russell Gabriel.
Summary List of Placements
The table below lists all of our available placements. For full descriptions of individual placements, click on the heading for that type of placement: Governmental, Private Nonprofit, and Judicial. In the table itself, "Rank" means requires a specified class rank; "FT" = full-time; "PT"= part-time.
| Placement | Location | Rank | FT | PT |
| --- | --- | --- | --- | --- |
| |   |   |   |   |
| | Athens |   |   | X |
| | Atlanta |   | X | X |
| | Atlanta |   | X | X |
| | Atlanta |   |   | X |
| | Atlanta |   | X |   |
| | Atlanta |   |   | X |
| | Atlanta |   |   | X |
| | Atlanta |   |   | X |
| | Atlanta |   |   | X |
| | Atlanta |   | X | X |
| | Atlanta |   | X | X |
| | Atlanta |   |   | X |
| | Atlanta |   |   | X |
| | Atlanta |   | X | X |
| | Atlanta |   | X |   |
| | Atlanta |   | X | X |
| | Atlanta |   |   | X |
| | Atlanta |   |   | X |
| | Atlanta |   |   | X |
| | Atlanta |   | X | X |
| | Atlanta |   |   | X |
| | Atlanta |   | X | X |
| | Atlanta |   | X | X |
| | Lawrenceville |   |   | X |
| |   |   |   |   |
| | Atlanta |   |   | X |
| | Atlanta |   |   | X |
| | Atlanta |   |   | X |
| | Atlanta |   |   | X |
| |   |   |   |   |
| | Athens |   |   | X |
| | Athens |   |   | X |
| | Athens |   |   | X |
| | Athens |   |   | X |
| | Athens |   |   | X |
| | Athens |   |   | X |
| | Atlanta |   | X | X |
| | Atlanta |   | X | X |
| | Atlanta |   | X | X |
| | Atlanta |   | X | X |
| | Atlanta |   | X | X |
| | Atlanta |   | X | X |
| | Atlanta |   |   | X |
| | Atlanta |   | X | X |
| | Atlanta |   |   | X |
| | Atlanta |   |   | X |
| | Atlanta |   | X | X |
| | Atlanta |   | X | X |
| | Atlanta |   |   | X |
| | Atlanta |   | X | X |
| | Atlanta |   |   | X |
| | Atlanta |   | X | X |
| | Atlanta |   | X | X |
| | Atlanta |   | X | X |
| | Atlanta |   |   | X |
| | Atlanta |   |   | X |
| | Atlanta |   |   | X |
| | Atlanta |   |   | X |
| | Atlanta |   |   | X |
| | Lawrenceville |   | X | X |
| |   |   |   |   |
| | Atlanta | X |   | X |
| | Atlanta | n/a | n/a | n/a |
| | Atlanta | X | X | X |
| | Atlanta | X | X | X |
| | Atlanta |   | X | X |
| | Atlanta | X |   | X |
| | Atlanta |   | X | X |
| | Atlanta |   | X | X |
| | Atlanta |   |   | X |
| | Atlanta |   | X | X |
| | Atlanta | X | X | X |
| | Atlanta |   | X | X |
| | Atlanta | X | X | X |
| | Atlanta | X |   | X |
| | Atlanta |   |   | X |
| | Atlanta |   | X | X |
| | Atlanta |   | X | X |
| | Athens |   |   | X |
| | Athens |   |   | X |
| | Athens |   |   | X |
| | Covington |   |   | X |
| | Monroe |   |   | X |
| | Gainesville |   |   | X |
| | Elberton |   |   | X |
| | Atlanta |   |   | X |
| | Jefferson |   |   | X |
| | Atlanta |   |   | X |
| | Atlanta | X | X | X |
| | Atlanta | X |   | X |
| | Athens |   |   | X |
| | Athens |   |   | X |
| | Athens |   |   | X |
| | Athens |   |   | X |
| | Athens |   |   | X |
| | Athens |   |   | X |