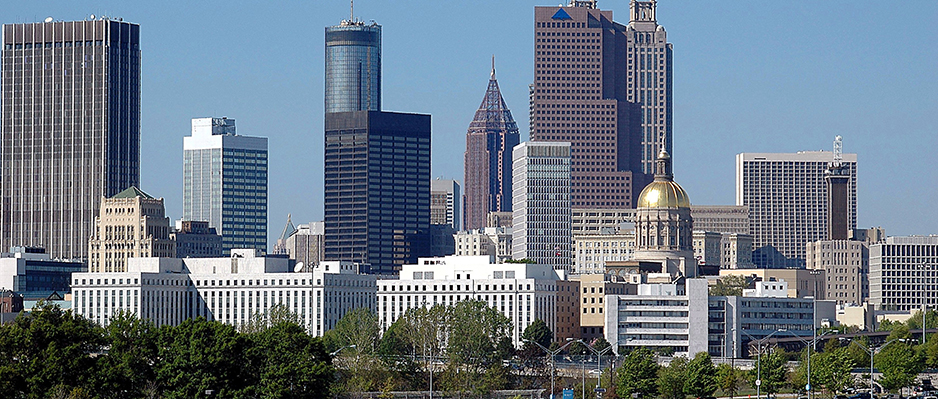 Atlanta Semester in Practice & Civil Externship
Application Process
This page describes how to apply. Download the application form and follow the instructions below.
Applications: You may apply for up to three full-time and up to three part-time placements. To apply, submit a single resume and a separate application form for each placement, along with any materials required by a given placement, including transcripts or writing samples. Make sure that your application correctly specifies full-time or part-time. Please contact us if you would like assistance in identifying placements that would be ideally suited to you.
Email your application to Alex Scherr at scherr@uga.edu. You can also print your application and submit a hard copy directly to the Civil Externship offices in Room 338 of Hirsch Hall. The application form requires a personal statement, which acts as a cover letter to the placement. Tailor your personal statement for each placement to which you apply.
Graduation Requirement (full-time only): Before you apply for a full-time placement, you must contact the Law School Registrar's Office to do a graduation audit. Participation in a semester-in-practice course uses up 8 of your available 16 credit hours for clinics, as well as 8 of the 24 credits for study outside of a regularly scheduled class session.
Contact Paula McBride in the Registrar's Office, mcbride1@uga.edu, for your audit. She will notify you when she has completed it. Then check the box on the application form and submit your applications. If you do not complete this audit, we will not forward your application to your desired placements.
Supporting Materials: Some placements require specific supporting materials, including transcripts and writing samples. Include all of the materials required by that placement.
After You Apply: After the application deadline, we review all applications for eligibility and will inform you if we cannot forward your application to a particular placement. Otherwise, we will forward all applications to the placements. The placements will review their applications and decide whom they wish to interview. In most cases, you will hear from the placement directly. You should respond promptly to any offer of an interview.
Offers and Acceptances: We have asked all placements to make decisions no later than April 4. We will ask you to make final decisions about offers by April 10. With one exception, we will allow you to wait until you know all of your choices for an externship and for other clinics before we need your decision.
Mandatory Acceptance: Students who apply to the Georgia Supreme Court, the Georgia Court of Appeals, the Federal District Courts, or the 11th Circuit Court of Appeals must accept an offer if received. If you receive offers from several of these placements, we will expect you to accept one of these offers. Do not apply for one of these placements unless you intend to accept an offer from that placement, even if you apply to other placements or clinics.
Confirming Participation: Once you accept an offer, you cannot withdraw without permission of the course professor and the Associate Dean for Academic Affairs.
Enrollment and Points: If you accept an offer, you can enroll in either the part-time or the full-time course without allocating points.
Deadlines
We have two application deadlines: one for all of the Atlanta placements (not including Corporate Counsel placements), March 6, and one for placements outside of Atlanta, March 21. The latter group includes all of our Athens placements. We have an earlier deadline for Atlanta placements because we compete with applications from the other Georgia law schools for all of those placements.
The table under the placements tab above lists the location for each placement.
For the broadest selection of placements, make sure to apply by the relevant deadline. We may have some placements unclaimed after each deadline and will make sure to offer any of those that remain open.
Deadline for Atlanta placements (not including Corporate Counsel)                                March 6
Deadline for placements outside Atlanta                                                                            March 21
Decisions by placements                                                                                                          April 4
Decisions by students about offers                                                                                       April 10
Point allocation                                                                                                                 April 11 - 13