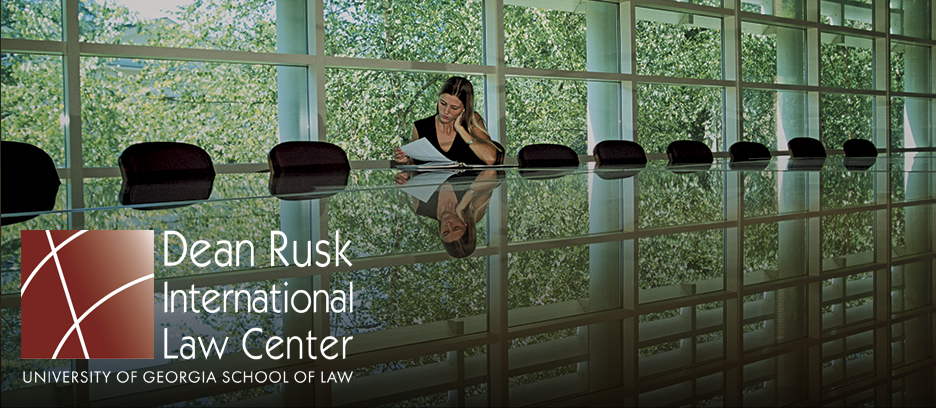 Flexible curriculum
Georgia Law awards the LL.M. degree following the successful completion of 26 credit hours, typically within one academic year. We're pleased to offer a flexible curriculum tailored to your own goals, whether you seek to prepare to sit for a U.S. bar examination, to pursue a Concentration affording advancement in your home country's legal profession or academic institutions, or some other career path.
Aided by a curriculum advisor, you may opt for LL.M. Concentrations:
Preparation for a U.S. Bar Examination

Business Law and Dispute Settlement

Family Law and Migration Law

Transnational, International, and Comparative Law

Public Institutions and the Law
All LL.M. students are required to take three courses: Legal System of the United States; Legal Research; and Legal Writing. LL.M. candidates choose all their other classes from Georgia Law's extensive course offerings, and they pursue these studies side by side with J.D. students. LL.M. students also may seek approval to take a limited number of courses in other University of Georgia units.
Preparation for a U.S. Bar Examination
Among the Concentrations that Georgia LL.M. students may pursue is Preparation for a U.S. Bar Examination.
Several U.S. jurisdictions, including Georgia, New York, and California, and Washington, D.C., permit graduates of non-U.S. law schools to sit for that jurisdiction's bar examinations if they meet specific requirements. Our Concentration is designed to assist you in your preparation.
Rules in each jurisdiction are subject to change, and Georgia Law does not guarantee any student's eligibility to sit for a U.S. bar examination. Therefore, in addition to consulting with your LL.M. curriculum advisor, you may wish to explore:
University of Georgia School of Law

Supreme Court of Georgia, Office of Bar Admissions
Transfer to J.D. studies
As detailed here, LL.M. students who demonstrate a high level of achievement may seek to transfer, upon graduation, to studies leading to a Georgia Law J.D. degree.
Dual LL.M./M.B.A. degree
As detailed here, students may seek to earn, on an expedited basis, both the Master of Laws (LL.M.) degree from Georgia Law and the Master of Business Administration (M.B.A.) degree from the Terry College of Business, another highly regarded unit of the University of Georgia.