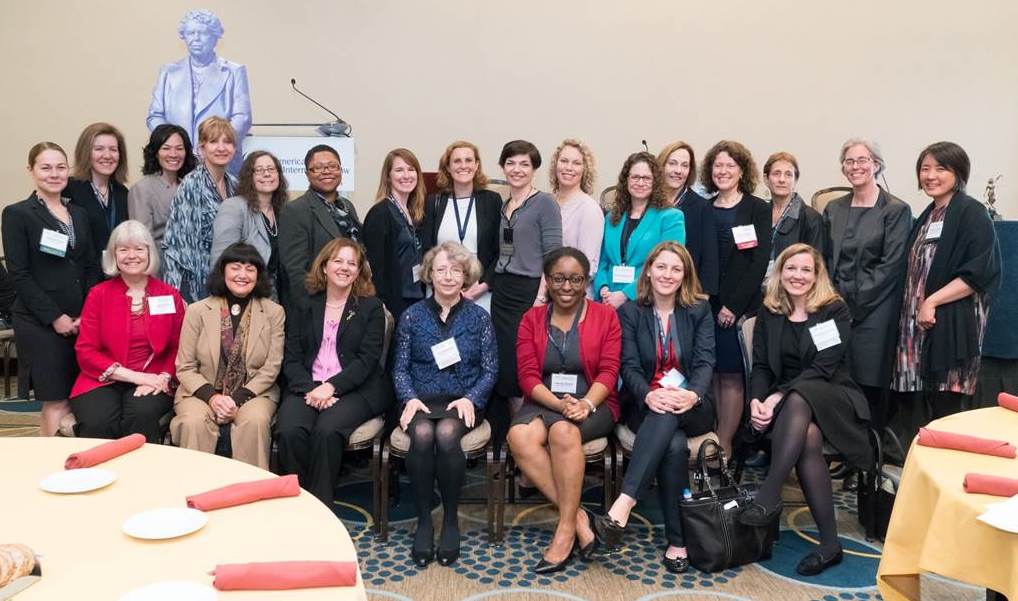 Opening events Thursday, March 2, 2017
Research forum Friday, March 3, 2017
Dean Rusk International Law Center
University of Georgia School of Law
Athens, Georgia USA
Since its founding a decade ago, IntLawGrrls: voices on international law, policy, practice has grown into the premier intlawblog written primarily by women - several hundred of them, plus a few men.
To help celebrate, we at the
Dean Rusk International Law Center, University of Georgia School of Law
, are delighted to host, at our Athens, Georgia campus, "
IntLawGrrls! 10th Birthday Conference
," on March 2 and 3, 2017. Other cosponsors of this IntLawGrrls initiative include the American Society of International Law, ASIL's Women in International Law Interest Group, the Planethood Foundation, and Georgia Law's chapter of the International Law Students Association. The full program is
here
.
IntLawGrrls
d?buted on exactly 10 years earlier, on March 3, 2007. A
post
by founder
Diane Marie Amann
, who serves as Georgia Law's Associate Dean for International Programs & Strategic Initiatives and Emily & Ernest Woodruff Chair in International Law, began:
"With great pride and joy we announce the birth, on this 3d day of the 3d month - Girls' Day in Japan - of the newest arrival in the blogosphere. IntLawGrrls joins a world where cultures, ideas, and markets commingle, where humanity reveals both its best promise and its worst underside. It is a world where women act, as prime ministers or ministers of state, as lawmakers, as judges, and as advocates, in international organizations and in society at large. It is our hope through IntLawGrrls to strengthen our voices as we continue to teach and work in international law, policy, practice."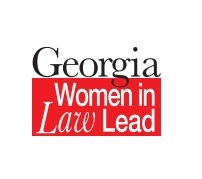 The next decade saw thousands of pathbreaking posts (available
here
and
here
) and, at least as important, the growth of a community of scholars and practitioners. Everyone in that community is welcome to contribute to the research forum that will anchor our 2-day conference (part of the law school's series of
Georgia Women in Law Lead
- Georgia WILL - events) by presenting on an issue within inclusive scope of our blog.
Conference organizers: IntLawGrrls' original editors
Research forum plenary panel: "Strategies to promote women's participation in shaping international law and policy amid the global emergence of antiglobalism" (open to invited partipants only)
Mary Dudziak, Asa Griggs Candler Professor of Law, Emory University School of Law, and President of the Society for Historians of American Foreign Relations
Lucinda Low, Partner at Steptoe & Johnson LLP and President of the American Society of International Law
Catherine Powell, Associate Professor of Law at Fordham Law School, Adjunct Senior Fellow on Women & Foreign Policy at the Council on Foreign Relations, and former State Department and White House official
Jaya Ramji-Nogales, I. Herman Stern Professor of Law and Co-Director of the Institute for International Law & Public Policy, Temple University Beasley School of Law
Patricia M. Wald, member by Presidential appointment of the United States' Privacy and Civil Liberties Oversight Board (2012-17), and former Judge on the International Criminal Tribunal for the former Yugoslavia and Chief Judge of the U.S. Court of Appeals for the District of Columbia Circuit
Moderator: Beth Van Schaack, Visiting Scholar, Center for International Security & Cooperation, Stanford University, former Deputy to the Ambassador-at-Large for War Crimes Issues, Office of Global Criminal Justice, U.S. Department of State.
Registration
Registration is now closed. Thank you for your interest in our conference.
Conference logistics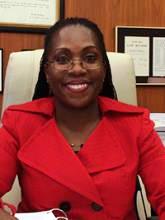 The full program is
here
.
Preferred arrival:
Thursday, March 2. Ideally, plan to arrive at Hartsfield-Jackson Atlanta International Airport this afternoon in order to take part fully in Friday's daylong conference. Early arrivals are welcome to attend another Georgia WILL event - our Women Law Students Association will host the
35th annual Edith House Lecture, featuring Judge Ketanji Brown Jackson
(right), U.S. District Court for the District of Columbia, from 3:30 to 5 p.m.
Conference: Research forum all day Friday, March 3.
Preferred departure: Saturday, March 4
Accommodations
We have reserved a block of Athens hotel rooms at a discounted rate. Please contact
Britney Hardweare
, Global Practice Preparation Assistant, at
hardweare@uga.edu
for more information.
Sponsoring entities
Hope to see you here in March!